Strategic
Technology Sellings
Explore your customer and show strategic value.


2 Days 


Delivery: Classroom or Online


Product Code: STS


2 Days



Delivery: Classroom or Online



Product Code: STS

Become relevant to the business
Extend influence and control by selling to both business buyers and technology centers – this expands your opportunities and provides you insight into new ones.

Be Indispensable to Customers
When you become the expert on your customer's business AND provide the solutions they need – you become indispensable to you customer.  You become part of their solution.

Build Sustaining Pipelines
Strategic selling increases opportunities and the size of deals, but also naturally leads to follow on sales. You become part of your customs value creation process, not just a vendor.
Why Strategic Technology Selling?
Budgets have been shifting from IT to business stakeholders for some time, yet technology sellers are still challenged to shift the conversation from IT to strategic business problems. This course is for strategic account managers or anyone with key accounts where you know if you could get outside of IT there is tremendous untapped potential.  
To better solve your customers problems, you first must understand your customer's business. How do they create value?  Who is your customer's customer? How does your customer's strategy, operations and the technology actually connect?  
You will learn quick simple methods of business analysis that will deepen your sales conversations and help you uncover new insights towards new sales opportunities.  
It starts with a straightforward, proven approach to strategically analyze your customer's business model and value chains enabling better quality questions and a better frame for your solutions. 
Then you will connect your offering with your customers strategic initiatives that drive their business. You will map the strategic buying influences outside of IT and discover how they are driving technology sales inside your accounts. You will apply what you learn directly to your actual strategic accounts leaving with a sales plan in hand. This will lead to having more strategic conversations and more fun in the process.  
What comes with this workshop

Experienced Business Facilitation
Our facilitators have vast business, sales and technology experience having worked throughout the IT industry. Our experience is global. We have conducted workshops in more than 50 countries, and continuously apply the latest methods, tools and techniques for people engagement and business model innovation.

Sellers today require business skills and an appreciation for how innovation works to be effective. Customers don't want salespeople, they want insights, knowledge and ideas from their strategic partners. We show you how to deliver.



In 89% of our workshops, sales people discover new opportunities in their real accounts, expand their existing pipeline and learn how to sustain it.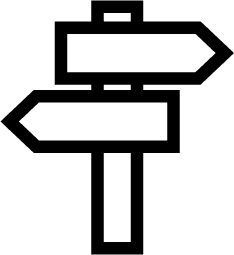 True learning of new tools and methods happens in the field not just the classroom. To ensure success we embed mentoring into our sales enablement process. Being part of our alumni network, we provide help contextually and offer coaching on demand.


Rediscover Your Customer: Understand the link between Strategy, Operations & IT; Identify your customer's business model, value proposition and value chain; Analyze your customer's challenging influencing forces; Identify how businesses measure IT investment 
Uncover Hidden Opportunities: Discover new opportunities in your customer's existing value chain; discover a customer's missing business capabilities to create new sales opportunities; Create an "Opportunity Map" creating a long-term sales pipeline
Identify New Business Stakeholders: Map their relative power, risk, and motivation in relation to your opportunity; Quantify your offering for each role 
Framing Your Message: Learn the ingredients of a compelling message; Use storytelling to structure your message; Map and Tailor the right message to each stakeholder and buying type
Closure & contract: Take the lead by defining the responsibilities and action plan for your customer; Allow next actions to generate follow on sales
You will learn universal and proven business tools but apply them in your strategic sales efforts. You will work on your actual accounts, testing your ideas and refining your discoveries before applying them to your customer.  

SPOT ON

"..the value and inspiration from the workshop is spot on with what we need as an organization as well as the opportunity to push this model to our partners and their clients"

Mark Herberger
Manager Digital Transformation | Ingram Micro

DYNAMITE

"Thanks to the team of triangility....
It was dynamite!"

Helmut Hoedl
Technology & Product Innovation Director
NTS Austria

PERFECTLY FACILITATED

"...a perfectly organized and facilitated workshop, an eye-opener to see what is possible..
I strongly recommend!"

Bernhard Brehm
Cisco Systems

YES IT CAN

"Can a virtual co-creation workshop format work over several hours, on different days, over weeks? Especially if the goal is to develop creative new service ideas? Yes - it can and very well."

Andreja Gerdemann
Service Product Manager | NTT

MAGIC

"It was a lot of fun to explore this magic with triangility..."

Kristina Appelt
Manager Systems Engineering
Cisco Systems