Scouting
Emerging Technologies
Identify the next wave of technology shaping our future

1 Day 

Delivery: Classroom or Online

Product Code: SEC

1 Day


Delivery: Classroom or Online


Product Code: SEC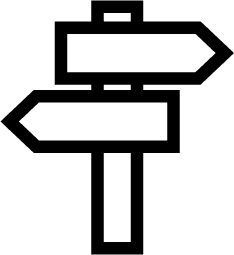 Future ready
your business
Design possible scenarios and opportunities for your business leveraging emerging technology trends. Learn to think like a futurist.
Stay ahead of your competition by creating innovation based on emerging technologies.


Inspire your team to constantly explore the opportunities of technology, remain agile and create value for customers.
Digitalization is upon us – changing how we work and create value. The enduring question: What's the next technology that will transform the world like the internet did and how will we adopt and innovate? Every leader needs to understand new technological mega-trends and the threats and opportunities that they provide. Scouting Emerging Technologies must become a core competency in every organization.
Our 'Scouting Emerging Technologies Training' is designed to give you a structured, step-by-step approach to guide you towards scouting and prospecting these mega-trends. The workshop starts by looking into how the brightest minds from the past and today predicted pretty accurately the future. We brainstorm and prioritize potential mega-trends by evaluating relevant market forces and exploring the impact of data and technology on your future business. Finally, we define and prioritize steps to prospect these new emerging technologies for your organization, delivering results while minimizing the potential risk.
What comes with the Masterclass?

Best-in-Class-Facilitation
Our facilitators work and facilitate technology transformation journeys with global technology companies in more than 50 countries across the globe. We can support client teams from 5 to 100+ participants. We apply the latest methods, tools and techniques for people engagement and business model innovation.

Curated Process & Toolset
After hundreds of projects, we have honed the essential steps for successful technological transformation.  Our process integrates proven methods, tools and ideas from ourselves and other thought leaders around the world.



Becoming a Futurist: Learning from futurists like Jules Verne, Michio Kaku, Elan Musk and cultivate an open thinking attitude
Fundamentals behind Digital Megatrends: Explore how digital megatrends can be clustered into Foundational, Enabling, Disrupting and Next Emerging categories
Analyse Key Megatrends through Examples: Learn how Digital Reality, Analytics/AI, Cognitive, 5G/IoT/ Tactile Internet, Advanced Robotics, Quantum are changing the environment short to long term
Reflect on Force and Impact: Explore how this trends potentially will impact today's organisations, business models and society
Develop a different Attitude: Discover how lateral and probabilistic thinking can help to reframe how we approach emerging technologies
Learning from Others (the good, the bad and the ugly): Validate existing examples and develop your own scouting roadmap.
The Scouting Emerging Technologies Workshop unleashes creativity, creates a sense of urgency, and provides direction. It creates a broad portfolio of actionable ideas for new scouting and prospecting capabilities and brings everything into a scouting roadmap. Digital Megatrends are happening all the time – this workshop gets you started to be in the driver seat. Now.