New Leadership
Masterclass
Core principles for leading in complexity and rapid change


8 Days 


Delivery: Classroom & Online


Product Code: NLM


8 Days



Delivery: Classroom & Online



Product Code: NLM
We spent time to save you time. You will learn the essence of 8 leadership models suited for 21st century business. Choose the principles and behaviors that are best adapted to your style and culture.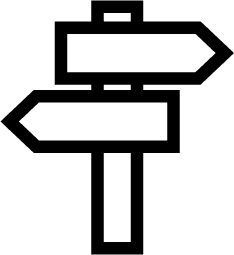 Adopt Change
like a Leader
Our rapidly changing world creates uncertainty and complexity. Bold, confident, innovative and collaborative leaders adapt. We help you get there.


Learn to unleash your energy, creativity and proactivity.  Develop organizational goals and create a culture built on trust, engagement, and self-organization.  Bring fun back into work.


Why New Leadership Masterclass?
Our rapidly changing world creates uncertainty and complexity.  Bold, confident, innovative and collaborative leaders adapt to to create more fun and engagement in their work. We help you get there. McKinsey stated 2018 that leadership requires transition and action in 5 dimensions: yourself, your team, other stakeholders, your business function and the culture. Each field requires a new approach to develop, new principles and behavior.
In the New Leadership Masterclass, you will learn and practice the best ideas and strategies from transformational, agile, dialogic, digital, and systemic leadership. The New Leadership Masterclass teaches a framework, integrating principles, competencies, and behaviors for leading in the 21st century.
Passions, purpose and vision: Understanding the New Leadership framework allows Leaders to recognize their own capabilities. Leaders will then transform their teams and organizations, harnessing versatility while maintaining stability. 
What comes with the Masterclass?

Best-in-Class-Facilitation
Our facilitators have worked with executive leadership teams in midsized to large companies, helping transform future leaders with core principles and competencies.

Join leadership alumni from various companies around the world. This community provides peer-to-peer learning throughout the journey and beyond.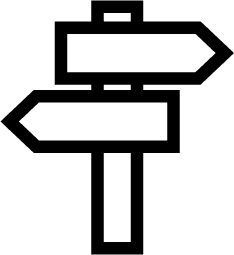 Making the "unconscious conscious" is a key element of New Leadership. A big concept that our facilitator and coaches will help you master.

Mastering new leadership methods requires practice in the field. To ensure success, we embed on-going mentoring into our leadership enablement process.
Leading Yourself: We examine the invisible and unconscious elements of our leadership persona: our biases, attitudes, role definitions and corporate culture. We de-construct these elements so we can better CHOOSE how to think, act and have impact both as an individual and as a leader.  
Leading Others: We expand our influence to our teams, peers and reports, exploring how to better inspire and empower individual contributors to achieve collaborative results. Inspiring others to self-manage requires helping them achieve purpose and vision. We also explore the power of facilitation and mentoring to empower others.
Leading Business: Business today requires versatile adaptation while maintaining stability. In the New Leadership Masterclass, leaders learn to decode current corporate cultures and structures. Through the methods taught, leaders leverage their people to collectively achieve adaptation fluidly.
We focus on raising our conscious awareness of our behaviors, attitudes, and biases so that we can consciously change and expand our impact. We draw upon proven concepts from neuroscience, psychology, business leadership and systems thinking and then intensely apply and practice them during the masterclass. 

SPOT ON

"..the value and inspiration from the workshop is spot on with what we need as an organization as well as the opportunity to push this model to our partners and their clients"

Mark Herberger
Manager Digital Transformation | Ingram Micro

DYNAMITE

"Thanks to the team of triangility....
It was dynamite!"

Helmut Hoedl
Technology & Product Innovation Director
NTS Austria

PERFECTLY FACILITATED

"...a perfectly organized and facilitated workshop, an eye-opener to see what is possible..
I strongly recommend!"

Bernhard Brehm
Cisco Systems

YES IT CAN

"Can a virtual co-creation workshop format work over several hours, on different days, over weeks? Especially if the goal is to develop creative new service ideas? Yes - it can and very well."

Andreja Gerdemann
Service Product Manager | NTT

MAGIC

"It was a lot of fun to explore this magic with triangility..."

Kristina Appelt
Manager Systems Engineering
Cisco Systems