Kickstart business
Transformation
Starting your Business Transformation and
implementing new capabuluties


2 Day


Delivery: Classroom or Online


Productcode: KBT


2 Day



Delivery: Classroom or Online



Productcode: KBT
Kickstart guides you in 9 steps through a business transformation. You can quickly adopt changed customer needs and create & implement new capabilities in few weeks.
Changing markets offer new opportunities. Kickstart accelerates your time to market of new services by evolving your business model quickly.


Strong brands become stronger – even in crisis. With Kickstart you keep control over your brand and use the momentum of change to remain a leader.
Only 47% of Executives feel confident that they can realize sustainable value from transformation.  Transformation attempts often fail.  A KPMG study explains five key reasons why: failure to understand the complexity of the operating model, inability to innovate (not just services, but also the business model itself), missing the cultural connection, failure to take a "business value first" approach to technology and finally inability to execute.
Our Kickstart workshops addresses these very obstacles to organization change. Your teams will create a shared understanding of your operating & business models as well as the internal and external challenges. The experience is both collaborative and probing.  Your teams discover challenges among business functional silos. Teams then solve the challenges designing new business capabilities. Finally, your team creates a detailed roadmap for execution putting their insights into practice.
what comes with kickstart?

best-in-class-facilitation
Our facilitators have worked in midsized to large companies and client teams from 5 to 100+ participants. We facilitated transformation journeys in more than 50 countries, apply the latest methods, tools and techniques of people engagement and business model innovation

curated process & toolset
In over hundred workshops we discovered the 9 essential steps to business transformation. Our process integrates various methods and tools from ourselves and other known thought leaders into an applicable and proven process.



Expect quick results. We guide your team to ideate and find required new capabilities and business model innovation. We design capabilities necessary to evolve your business, connect culture and craft a roadmap for a 3-6-9 months implementation with sprints and retrospectives.

The entire process is written down in our Kickstart Playbook with more than 80 pages. You will be able to continue your journey and iteratively repeat the ideation, design and implementation of new capabilities. The playbook comes with the workshop and is free of charge download.
Business is changing faster than ever requiring constant innovation.  Business leaders must manage these changes to survive and thrive, but constant transformation is difficult. Where do we start? How do we align our teams? How do we maintain control? What methods can we use?
This is why Triangility created Kickstart: A proven 9 step curated process and transformation toolbox designed to Kickstart your team towards successful business transformation. During our workshops you will analyze and innovate on your business model, design new capabilities and create a Transformation Roadmap. Our business coaches will guide you through the process delivering results on Day One. 

SPOT ON

"..the value and inspiration from the workshop is spot on with what we need as an organization as well as the opportunity to push this model to our partners and their clients"

Mark Herberger
Manager Digital Transformation | Ingram Micro

DYNAMITE

"Thanks to the team of triangility....
It was dynamite!"

Helmut Hoedl
Technology & Product Innovation Director
NTS Austria

PERFECTLY FACILITATED

"...a perfectly organized and facilitated workshop, an eye-opener to see what is possible..
I strongly recommend!"

Bernhard Brehm
Cisco Systems

YES IT CAN

"Can a virtual co-creation workshop format work over several hours, on different days, over weeks? Especially if the goal is to develop creative new service ideas? Yes - it can and very well."

Andreja Gerdemann
Service Product Manager | NTT

MAGIC

"It was a lot of fun to explore this magic with triangility..."

Kristina Appelt
Manager Systems Engineering
Cisco Systems
Get the Kickstart Playbock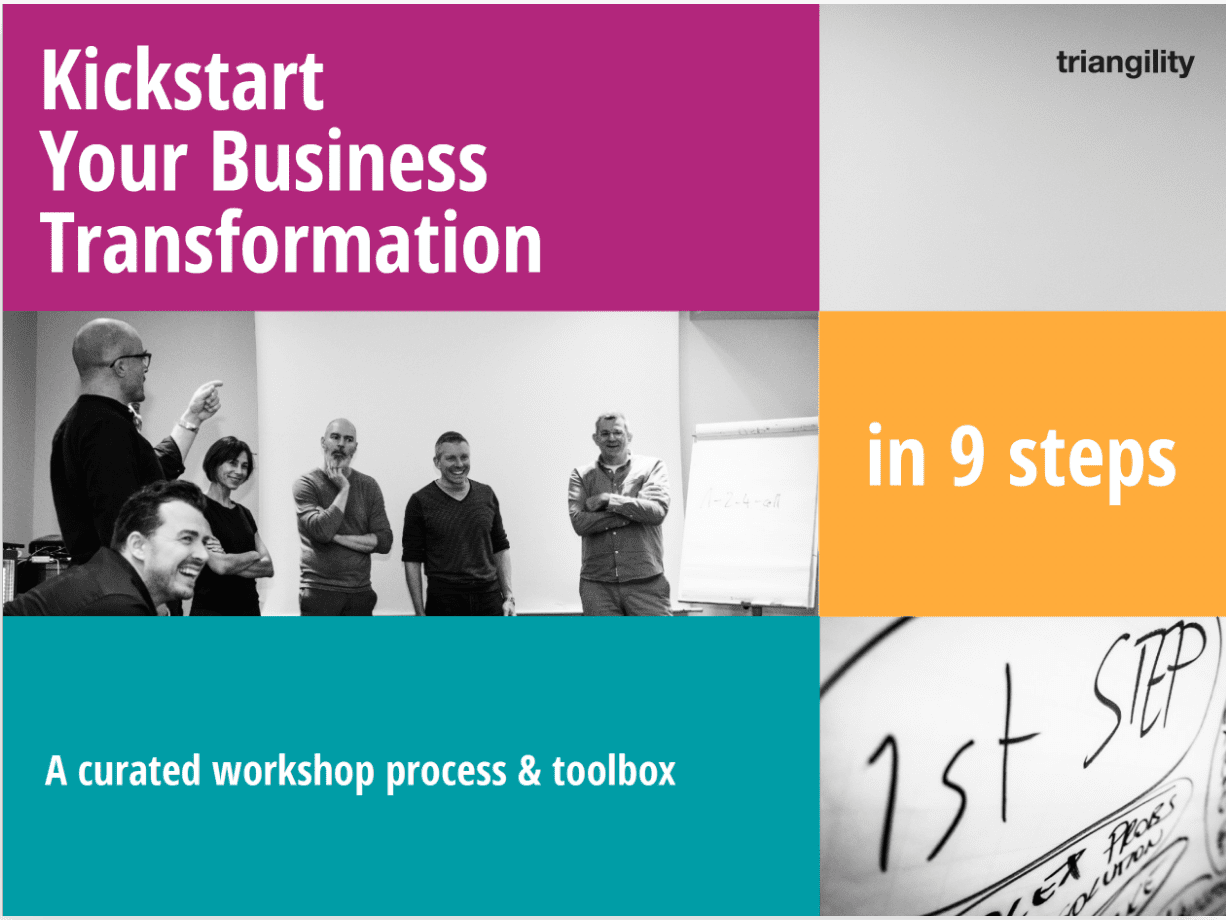 Request your free Kickstart Playbock
The Playbook is designed as a step-by-step approach, teams can independently apply the flow and kickstart their business transformation.
Request your copy – it's free.​