Why do organizations need new leadership?
Historically, leadership was designed around order, stability, control and scale. However, these strategies don't work in a (business) environment so filled with disruptions: Research from Deloitte points out that the pace of change, the influx of new technologies and changing demographics among employees and customers that provoke a shift in expectations requires a combination of traditional leadership expectations and new capabilities to not barely survive, but thrive in the economy of the 21st century.
Whereas all these developments should have been enough for leaders to adapt 'business as usual', the COVID-19 crisis has created the ultimate imperative for companies to reconfigure their way of doing business — and an opportunity to finally transform it for the better. To the extent that leaders are willing to do so, they can look forward to a positive future for their organization, rather than just grinding through the present.
So, how do we lead organizations in a world that is becoming increasingly complex, uncertain and dynamic? How do people want to be led under these circumstances? And most importantly, how do we lead ourselves to create synergy among our personal and professional goals?
It is not surprising that the majority of executives find it difficult to respond adequately to profoundly changing circumstances. In fact, only 30 percent of executives interviewed as part of Deloitte's 2019 Global Human Capital Trends Survey say that they are effectively developing future leaders to meet evolving challenges. Leadership in the 21st century is not simply a question of exclusively managing commercial interests of shareholders anymore. Instead, the 2020 United Nations Global Impact Report highlights that business will be about responsible value contribution for diverse stakeholders, including not only the economy, but society and earth.
The problem in realizing this aspiration is that the micro- and macro-structures of many organizations were not designed for high-speed dynamics and differing demands. That means that although an organization is doing exactly what it was created to do, meaning to create product and services for customers, a crisis occurs: Innovations fail to materialize, customers migrate, and revenues decline. In our globally technologized pandemic economy, this happens at breakneck speed. The reason for this is that, in crisis, humans tend to resort to the very methods and tools that triggered the crisis to create psychological safety by doing what they know well. It was Albert Einstein who mentioned in this context that the problems we created with a certain way of thinking require a higher order logic to be resolved. Organizational leaders are the ones who have to break this pattern by searching for and adopting new mental models to inspire new ways of thinking.
Our approach
The key challenge we identified in our community of diverse leadership experts is that many organizations struggle with the sheer amount of promising new leadership concepts that emerge as fast as they disappear again. To help executives navigate through the buzzword jungle and choose a form of leadership approach that is right for them, their employees and their companies, we studied a mix of modern leadership approaches and extracted the fundamental ideas that underlie all of them.
Due to the myriad of leadership styles circulating under different names in different contexts, we further refined our search for the essence of new leadership based on the following criteria.
Each leadership style we investigated had to be:
Supported by a pool of scientific data and academic literature to ensure the validity of the leadership concept
Follow a human-centered approach
Have a substantial record of success in their application based on feedback from diverse leaders we worked with
Frequently used among Fortune 500 CEOs
Below are leadership approaches that tick all the boxes:
Transformational Leadership (Bass)
Dialogic Leadership (Dietz)
Servant Leadership (Greenleaf)
Authentic Leadership (Avolio/George/Walumbwa)
Systemic Leadership (Luhmann/Senge)
Creative Leadership (Richardson)
Clear Leadership (Gervase/Bushe)
Responsible Leadership (Sanford)
Evolutionary Leadership (Alznauer/Van Vugt)
Established and emerging leadership
In times that are characterized by great complexity and uncertainty, leadership should not be another area that challenges us. Therefore, we looked for similarity among the diverse new leadership styles above and derived 17 New Leadership Principles that capture their shared essence, providing a true north for leading oneself, people, business and beyond.
The rapidly evolving, technology-driven business environment clearly requires the toolbox of modern leaders to expand. Based on the 2019 Global Human Capital Trends survey from Deloitte, this does not mean to substitute old concepts with new ones. Instead, the Future of Work requires an integration of perennial and new leadership ideas. That's why our new leadership approach is not a replacement, but an extension for conventional leadership.
New Leadership
masterclass
Führungsprinzipien für eine komplexe Welt im Wandel


8 Tage 


Format: Präsenz & Online


Produktcode: NLM


8 Tage



Format: Präsenz & Online



Produktcode: NLM
Wir haben Zeit investiert, um Ihnen Zeit zu sparen. Lernen Sie die Essenz aus den wichtigsten Führungsmodellen des 21. Jahrhunderts kennen.


Eine sich immer schneller wandelnde Welt erzeugt Unsicherheit und erhöht Komplexität. Innovative Führungskräfte adaptieren den Wandel – wir unterstützen Sie dabei.



Eine agile
Kultur schaffen
Erfahren Sie, wie Sie Energie, Kreativität und selbstgesteuertes Handeln freisetzen. Entwickeln Sie eine Kultur, die auf Vertrauen, Engagement und Selbst-Organisation aufbaut. Holen Sie den Spaß zurück in die Arbeit.
Warum new leadership masterclass?
Stetiger Wandel schafft Unsicherheit und erhöht die Komplexität. Laut McKinsey (2018) müssen Führungskräfte in 5 Feldern transformieren: sich selbst, das Team, andere Stakeholder, ihre Funktion im Business sowie die Unternehmenskultur. Dazu werden neue Verhaltensweisen, Prinzipien und Kompetenzen benötigt.
New Leadership ist innovativ, zuversichtlich, schafft eine neue Qualität der Zusammenarbeit und ist so dem Wandel gewappnet.
In unserer New Leadership Masterclass lernen und praktizieren Sie die Erkenntnisse und Prinzipien verschiedener neuer Führungsmodelle, darunter transformationale, agile, dialogische, digitale und systemische Führung. Die New Leadership Masterclass vermittelt ein Framework, integrale Prinzipien, Kompetenzen und Verhaltensweisen für Führung im 21. Jahrhundert.
Leidenschaft, Sinn und Vision: mit der Hilfe des New Leadership Frameworks entdecken Sie neue Fähigkeiten als Führungskraft. Damit unterstützen Sie die Transformation von Teams und der gesamten Organisation. Als neue Führungskraft integrieren Sie Agilität, Innovation und Diversität bei gleichzeitiger Stabilität.
was ist in der Masterclass enthalten?

erstklassige facilitation
Unsere Coaches haben mit Führungsteams in mittelständischen und großen Unternehmen gearbeitet und Führungskräften dabei geholfen, neue Prinzipen und Kompetenzen zu entwickeln.

Treffen Sie Führungskräfte aus verschiedenen Unternehmen rund um die Welt. Unsere Community unterstützt gemeinsames Lernen und Entwickeln während der gesamten Ausbildung.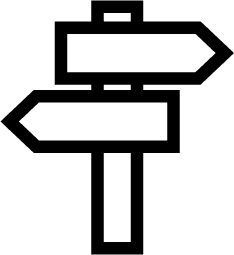 Ein Kernelement neuer Führung: Unbewusstes bewusst machen. Wir helfen Ihnen, darin Meisterschaft zu erlangen.



Neue Führung zu etablieren benötigt Praxis. Um den Erfolg zu garantieren, verbinden wir die einzelnen Seminarblöcke mit stetigem Mentoring 'on demand'.
LEADING YOURSELF: Wir untersuchen die unsichtbaren und unbewussten Elemente unserer Führungspersönlichkeit: unsere Vorurteile, Einstellungen, Rollendefinitionen sowie die Unternehmenskultur. Wir dekonstruieren diese Elemente, damit wir bewusster WÄHLEN können, wie wir denken, handeln und sowohl als Individuum als auch als Führungskraft Einfluss nehmen können. 
LEADING OTHERS: Wir dehnen unseren Einfluss auf unsere Teams, Kollegen und Mitarbeiter aus und untersuchen, wie wir einzelne Mitarbeiter inspirieren und zu gemeinsam erzielten Ergebnissen befähigen können. Um andere zu mehr Selbstmanagement zu inspirieren, müssen wir ihnen helfen, Ziele und Visionen zu erreichen. Wir entdecken auch, wie wir die Entwicklung von Mitarbeiter durch Facilitation und Mentoring unterstützen können.
LEADING BUSINESS: Die Geschäftswelt von heute erfordert permanente Anpassung bei gleichzeitiger Stabilität. In der New Leadership Masterclass lernen Führungskräfte, ihre Unternehmenskulturen und -strukturen zu entschlüsseln. Durch die vermittelten Methoden arbeiten Führungskräfte gemeinsam mit ihren Mitarbeiter daran, wandlungsfähig und agil zu bleiben.
Wir konzentrieren uns darauf, das Bewusstsein für Verhaltensweisen, Einstellungen und Vorurteile zu schärfen, damit wir Handeln und Wirkung bewusst ändern und erweitern können. Wir stützen uns auf bewährte Konzepte aus den Neurowissenschaften, der Psychologie, Führungslehre und dem systemischen Denken und üben intensiv ihre praxisorientierte Anwendung.

SPOT ON


"...der Wert und die Inspiration des Workshops ist 'spot on' - exakt das, was wir als Organisation brauchen..."

Mark Herberger
Manager Digital Transformation
Ingram Micro

DYNAMITE


"Danke an das Team von triangility...
It was dynamite!"

Helmut Hoedl
Service Product Manager
NTS Austria

JA, ES KANN

"Kann ein virtuelles Workshopformat über mehrere Stunden, an verschiedenen Tagen, über Wochen hinweg funktionieren? Und das auch, wenn das Ziel ist kreative Service-Ideen zu entwickeln?
Ja – das kann es und das sogar sehr gut."

Andreja Gerdemann
Service Product Manager
NTT

PERFEKT MODERIERT

"..ein Klasse moderierter und durchgeführter Workshop, der einem die Augen öffnet, was mit der richtigen Betrachtungs- und Herangehensweise alles möglich ist. Absolut empfehlenswert!"

Bernhard Brehm
Cisco Systems